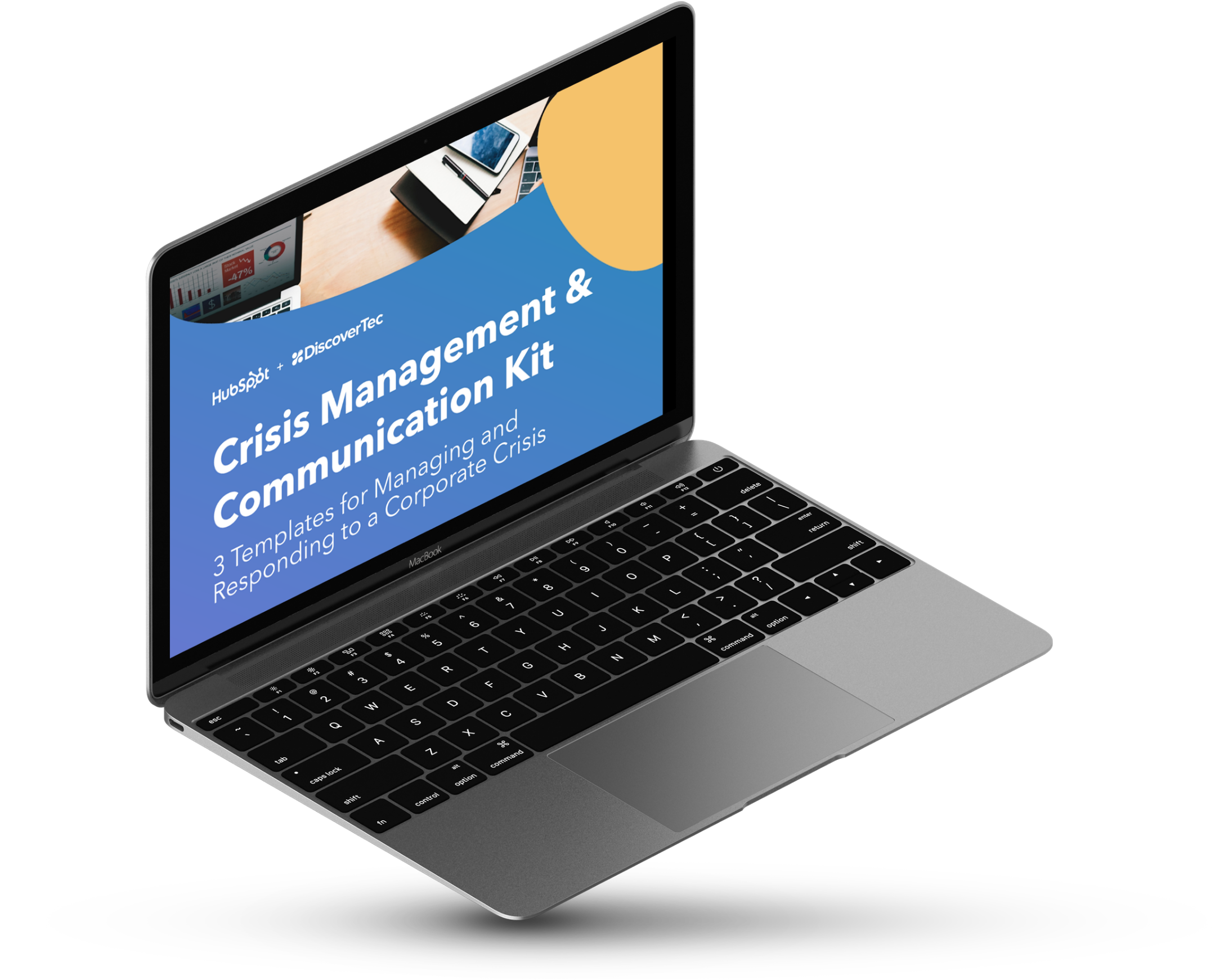 Free Download
Crisis Management
and Communication Template Kit
Manage, plan for, and communicate during your corporate crises with these crisis management plan templates.
This Crisis Management & Communication Kit Includes:
Free Crisis Management Plan Template

12 Crisis Communication Templates

Post-Crisis Performance Grading Template

Additional Crisis Best Management Practices
A corporate crisis can happen at any time.

A corporate crisis can arise for any company or business, and it's imperative to be as prepared as possible to respond to the situation. This is why all businesses should have a crisis management and communication plan.

While not all crises can be averted, the way an organization responds to and manages them can have long-lasting effects on the brand value and viability of that organization. Managing the crisis professionally and swiftly is difficult, but worth it.

The templates in this crisis communication kit will help your crisis management team prepare for how to handle a crisis and respond to media during difficult times.